Parent Questionnaire

Parents,
​I would be very grateful if you could take a few minutes to fill out this quick survey:
https://docs.google.com/forms/d/e/1FAIpQLSewwOiyfbUbrm7NHaZVjRTlGyTAxFZfxK82xxzrAv2Jl4GVhw/viewform
With thanks,
Mr. Tobin
Christmas Carols

On Tuesday December 13th, fifth and sixth class went to Scotch Hall to sing Christmas carols. We had a wonderful location in the shopping centre and managed to collect lots of money for the school. The boys and girls sang very well and were excellently behaved, so much so that they earned a night off homework. Many thanks to all parents and family members who came out to see and hear us.

Project Help
Just in case anyone is struggling to find information regarding their particular country, here are some examples of websites that might help you out:
http://www.ducksters.com/geography/
http://kids.britannica.com/
​http://europa.eu/kids-corner/index_en.htm
https://www.google.com/culturalinstitute/beta/u/0/ (could be good for some interesting facts)

Science Week
During Science Week sixth class went to DKIT where we were treated to show from a science magician from W5. He challenged us to tell if his tricks were magic tricks or science tricks. We watched him alongside sixth classes from all over county Louth. Everyone enjoyed the show and learned a thing or two about science at the same time.
First Aid

On Friday October 21st, fifth and sixth took part in first aid training with paramedic Shane Devlin. Each student received a certificate to show that they took part. Everyone enjoyed the afternoon and learned some vital information.

Native Americans
The sniper by enda o'flaherty
We have reading the short story 'The Sniper' by Enda O'Flaherty. We have examined the stories using the 'literacy roles' Connector, Passage Picker, Question Asker and Artful Artist. We also wrote a continuation of the story and a diary entry from the point of view of the sniper. The sniper was a complex character and the two sides of his personality are illustrated perfectly in some of our artwork. Have a look at some of the work samples included here.
​-Mr. Tobin

Sixth class
Welcome to the sixth class blog. We have an incredibly busy year ahead of us and you can keep up to date with some of the goings on here.
If you have any questions about our class, please do not hesitate to contact me.
-Mr. Tobin

Powered by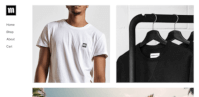 Create your own unique website with customizable templates.